Read a short note from Dr. Amit Arwindekar on World Cancer Day: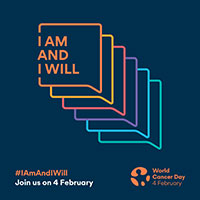 "On the 4th of February every year, people worldwide unite to mark World Cancer Day. With one in five people affected by cancer during their lifetime1, it's important we do our part to create awareness across the globe and encourage people to act against the disease.
"This year's 'I Am and I Will' campaign focuses on you and your commitment to act. Our actions have an impact on everyone around us, within our neighbourhoods and communities. Whether this be sharing a personal experience with others in the same situation, encouraging someone to attend their cancer screening or checking your body for cancer before you have symptoms - the way you act matters.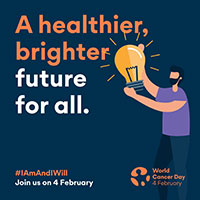 Check in with your doctor/physician to see if you are due for a cancer screening if you are unsure when you should go. This year is a reminder of the enduring power of cooperative and collective action. Together, we stand against cancer and encourage everyone to take positive actions, so we can reach the target of reducing the number of premature deaths due to cancer." - Dr. Amit Arwindekar, Medical Director, North America, UnitedHealthcare Global.
--------------------------------------------------------------------------------------------------------------------------------------------
Resources
[1] https://www.worldcancerday.org/useful-links-resources 
You May Also Be Interested In: