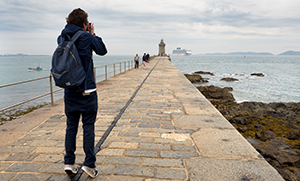 UnitedHealthcare Global is proud to announce we have launched a new IPMI plan specifically designed for UK and EU clients with employees based in the Channel Islands. We are proud to provide this specialised plan to meet the unique needs of the expatriate populations living there and ensure they have easy access to quality healthcare. The new Channel Islands BeHealthy plan range will consist of three plans offering members different levels of protection based on their needs.
Direct settlement is available across several of the outpatient plan benefits, and the plan is designed to ensure members have access to our comprehensive medical network in the Channel Islands and across the UK.
In addition, some new and innovative benefits have been developed specifically for globally mobile employees based in the Channel Islands. For example, a new benefit covering travel costs (for treatment not available in the Channel Islands) to the UK or France with additional travel expenses provided for cancer related treatment, as well as a new cash benefit for maternity and paternity care covering inpatient hospitalisation stays, – helping to keep our members supported throughout potentially difficult experiences.
As with all of our healthcare plans, wellbeing benefits remain central to this plan offering, including access to Optum My Wellbeing, the Employee Assistant Programme (EAP), Health Management Programme and resources from LiveWell, an online EAP resource providing advice, factsheets and articles. The importance of virtual services has never been more evident than in the current climate, and all the plans will provide access to Virtual Visits, our multilingual telemedicine service.
We're excited to begin offering these group scheme plans to UK and EU corporates with employees in the Channel Islands from the 1st of August, continuing our mission to help globally mobile populations thrive.
You May Also Be Interested In: