Author: Janette Hiscock, CEO, UnitedHealthcare Global Europe

After a challenging year, the festive season and potentially some time with family and a break from work will be a welcome thought for many. However, as with lots of things this year, how we experience it will likely be a little different than normal.
There is no doubt that most employers will be acutely aware of the challenges their workers have faced this year, and therefore will be keen on encouraging employees to make the most of the holidays. However, taking a break is not always that easy, and some workers may find themselves in personal circumstances which can lead to loneliness and isolation. To help overcome these challenges, we've put together a few tips for employers to help support workers as much as possible this festive season.
A well-deserved break
Over the holidays, employers should encourage workers to take a sufficient amount of leave to spend quality time with their family, when possible. Not taking enough time off work can have negative impacts on the mental health of employees which may result in increased stress and anxiety, which can cause decreased performance and productivity.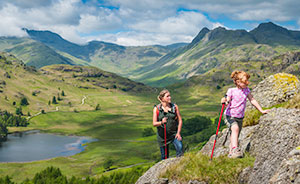 Ensuring that employees understand that your organisation encourages a healthy work/life balance, and making sure everyone is fully aware of your holiday policy, are keys to ensuring healthy, happy staff. Unless there are specific, urgent reasons why staff need to be contactable whilst on holiday, employers should try to lead by example and ensure that everybody refrains from emails and work over the festive period. For many employees, unwinding in the evenings or on weekends just isn't enough when working over an extended period of time. This is why the holidays are so important – they provide us with time to properly 'switch off', relax, rest our brains and return in January feeling revitalised and motivated to tackle a new year at work.
Managing an overseas workforce over the holidays
For expats and those based away from home, the holiday season comes with its own unique sets of challenges. Where necessary and practicable, workers may be travelling home to visit their families, which could result in periods quarantining at either end of their journey. Employers should be supportive of this and understand their workers may not be instantly available for face to face meetings come the New Year. Flexibility is key. The remote working world we're now in has showed us, in many professions, it is possible to work anywhere around the world. Employers can use this to their advantage to support their teams and build holiday plans that work around the individual, not just the business.
Hard work always pays off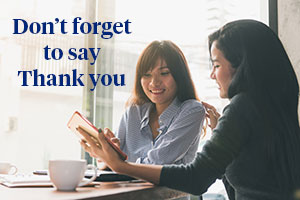 It's true that the holiday season is a time for giving and, after what has been a challenging year for all, it's a great time to recognise your employees' progress and show your appreciation for their hard work.
Not all rewards cost money. While it's nice to give a physical gift at Christmas, a simple thank you is often more appreciated. One of the most important things for employees is to feel valued by their company. Thanking your employees in a one-to-one meeting can boost morale. If you want to go one step further and inject a bit of fun, hosting an online awards ceremony via an online camera platform, is a nice touch. Here, you can give out awards to those employees who have impressed you the most throughout the year. For employees, nothing says thank you more than recognition from a team leader.
Opportunities for the new year
Employees appreciate commitment to their career advancement. Employers should consider ongoing training opportunities and development initiatives to show they want to invest in staff and keep them working for the organisation long-term. Many people treat the new year as a time to look closely at what they want out of life, so it's the perfect time for employers to align this with their growth and development initiatives.
There are many benefits to enhancing your organisation's training and development opportunities. Most importantly, training will give employees a greater understanding of their responsibilities within their role. This will in turn build their confidence as they progress into a new year. It's also a great time to remind employees of the Employee Assistance Programs (EAPs) available to them to stay connected within the company. For example, UnitedHealthcare Global's Optum My Wellbeing app provides users with a space to engage and stay connected with colleagues and friends regardless of location, all while helping to boost wellbeing. All this can help encourage your workers to have a fresh prospective and renewed enthusiasm for work, which is something we all need as we head into 2021!

Whatever happens, let's be certain about one thing – let's make this festive season a good one and look forward to a fresh start in 2021.
You May Also Be Interested In: