Building Personal Resilience in Twelve Steps
"One step each week. You will be amazed at the difference it will make."- Jayne Carrington, author.
We are all having to adapt to a 'new normal', changing the way we live and work for long into the future. "Things will never be the same" but take heart – things never stay the same and all of us already manage change and develop personal resilience as we weather all the events of our personal, family, social, and working lives. In fact, despite our doubts and anxieties, we can and do cope very well.
That may surprise you. As a professional for over thirty years in the field of physical and mental well-being, it may be assumed that my experience has shown me desperate and tragic situations. This is certainly true, and we have to learn from those experiences. But I have also seen time and time again how people from all walks of life, of all ages and from all backgrounds respond initially with shock and disbelief, then with a sense of numbness begin to let a new reality sink in and to their surprise and relief find themselves coping and becoming stronger day by day as they draw on inner reserves as well personal and social networks to support themselves and others.
This may not be how things feel initially. You may well still be in shock or "numbness". But think back to some of the situations you have faced and managed over, say, the last decade. In fact, make a list of them. Now, remember your initial reaction and how you felt. What brought you through? Who was there for you? What strengths did you find in yourself? It's a great idea to map your experience of overcoming challenges to see for yourself what you have already achieved.
Doing this very simple exercise is the first step towards building personal resilience. It draws from your own experience, not that of others, and feeds back to you how you managed things. Probably there was no perfect solution, no "happy ever after" ending as such. But you came through it. Mapping your past experience gives you both a sense of perspective on things through looking back, and the very evidence you need that you can and will come through.
Over the next twelve weeks, we shall take twelve determined steps to build resilience.
Please concentrate this week on mapping back your own experiences over the last decade, identifying all the significant life and work events where you have overcome difficulties, be they great or small, and seeing through your own eyes just what you can and do achieve. And, if you can, share what you've discovered with others. One step each week. You will be amazed at the difference it will make. We shall take this journey together.
Up next Step 2: Identify your personal, family and social supports.
----------------------------------------------------------------------------------------------------------------------------------------------------------------------
About the Author: UnitedHealthcare Global has chosen to work with Jayne Carrington, Health & Wellbeing Consultant & Executive Coach who is the author of this 12 Step Resilience Programme. 
Jayne has ov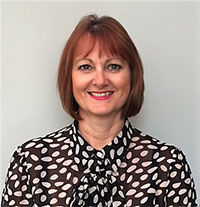 er 30 years of leadership and management experience to draw on, 20 years at Board level, and her consulting and coaching & mentoring approach is based on a wide range of professional roles and achievements, personal resilience and life-long learning. Formally trained at the Oxford School of Coaching & Mentoring, Jayne is a fully qualified Coach and Mentor. She has grown two major companies in the mental health and corporate wellbeing sectors and brought innovative solutions through to prominent national and international exposure, including working with the World Economic Forum and Business in the Community. Jayne has contributed to several articles, toolkits, speaking engagements along with other resources to support in the promotion of employee health and wellbeing.
You May Also Be Interested In: