By Janette Hiscock, CEO of Global Solutions Europe, UnitedHealthcare Global

We're delighted to announce that we will be sponsoring the 'Advisor of the Year award' at the Health & Protection Awards 2021. The UK Health & Protection Awards is the leading celebration of excellence in the private medical insurance, wellbeing, and financial protection industries. While the awards focus primarily on the UK Health & Protection market, international advisers and providers are invited to participate in the relevant categories.
"The Advisor of the Year category is a great opportunity to recognise all the exceptionally talented people we work with across our intermediary partners. There is nothing better than celebrating the hard work and excellence in professional standards that are evident right across our industry, so we look forward to presenting the award on the 14th of October in London", commented Janette Hiscock, CEO, Global Solutions, Europe.
We would appreciate if you could vote for UnitedHealthcare Global in two of the Provider categories this year as follows: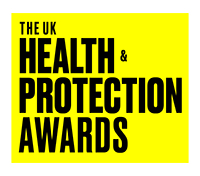 Best Group International PMI Provider
Best Customer Service Delivery
 
As a reminder, Intermediaries can cast a vote to recognise which providers have gone the extra mile over the past year by visiting the Health & Protection Awards website here.
Thank you for your continued partnership, and we look forward to seeing you at the event.
You May Also Be Interested In: