Virtual WBN 63rd Global Conference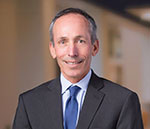 UnitedHealthcare Global is delighted to be sponsoring the 63rd WBN Global Conference and we're looking forward to seeing Seth Serxner, Chief Health Officer and Senior Vice President of Population Health, Optum, presenting on behalf of UnitedHealthcare Global. Seth is one of 70+ World Class Speakers presenting at this year's conference and his webinar focuses on 'Resiliency and Productivity during a Pandemic' on Wednesday, October 21st 2020 at 12 pm (ET).
In addition, if registered for the conference with the Worldwide Broker Network, you can visit our Virtual Exhibition Space, where John Kaye, Market Development Director, Europe and Benjamin Holley, VP of Sales, North America are available to answer any of your questions about UnitedHealthcare Global and our global product and service offerings.  
You May Also Be Interested In: