What are the impacts and how can expats be protected of them?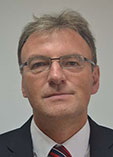 Dr. Phil Sharples, Chief Medical Officer Global Solutions, speaks about mental health awareness and why it should be a top priority for expats and their employers. In this article, he covers assignment preparation, employer support and building new relationships. 


Read the full article published in the Winter 19/20 edition of the International HR Adviser.
----------------------------------------------------------------------------------------------------------------------------------------------------------------------
Resources
You May Also Be Interested In: