FEM EMEA Online Summit 2020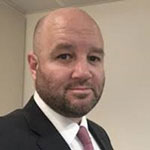 We are delighted to sponsor the upcoming Forum of Expatriate Management (FEM) EMEA Online Summit. John Kaye, our Market Development Director for Europe will be part of a panel focusing on the 'Employee Experience in the New Normal' on November 17th 2020 (11.20 am GMT Dublin Time).
This discussion will aim to explore how corporate professionals and service partners are adapting to the new environment and we will look at all aspects of supporting employee moves, from the logistical to the cultural.
To learn more about the session and to see the full conference agenda click here. 
You May Also Be Interested In: